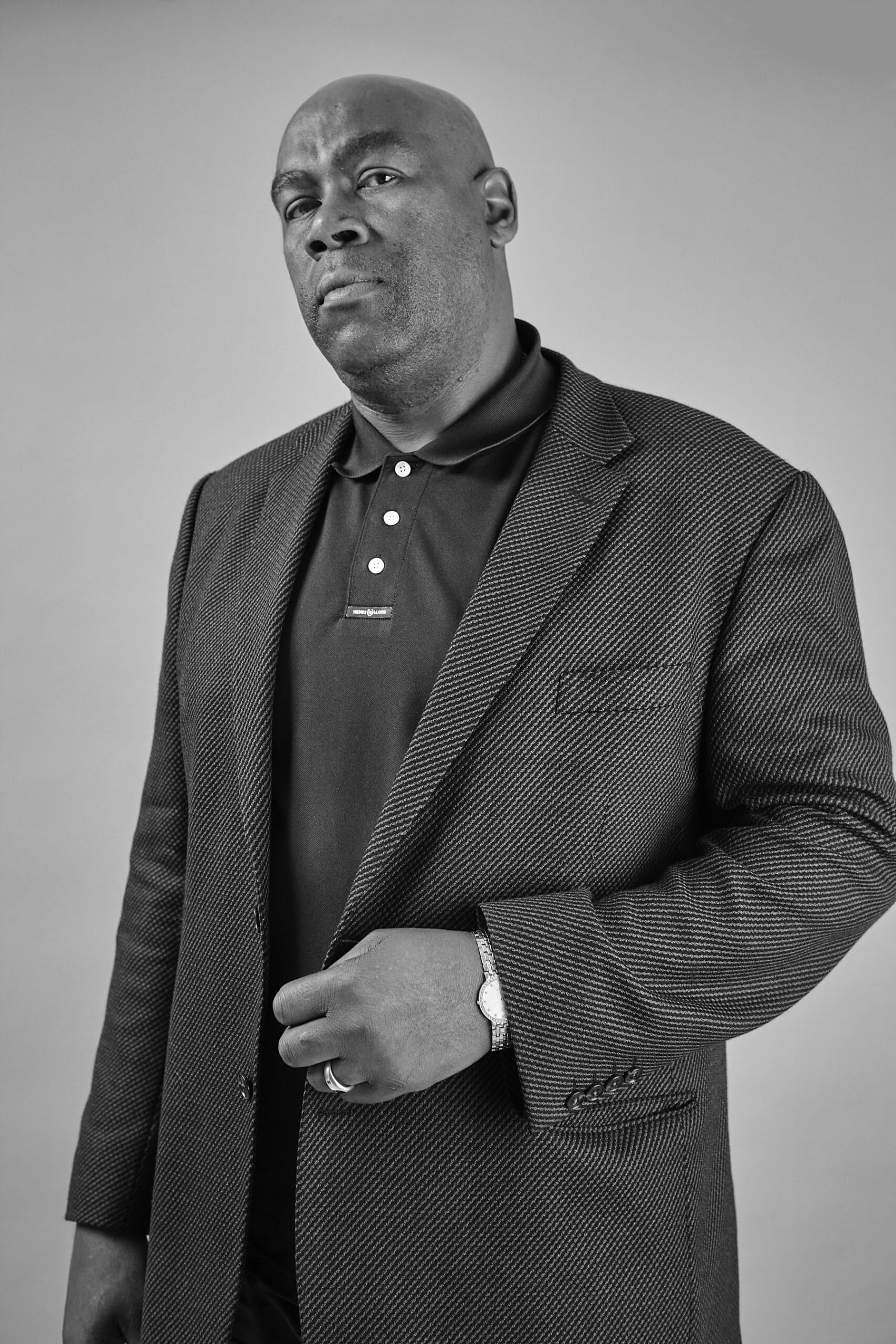 Cass Hard Life, Hard Man : My Autobiography 
Cass Hard Life, Hard Man : My Autobiography is writer and hoolologist Cass Pennant autobiography, published by Ipg Books. On the new book edition cover – August 2023 – there's a Cass Pennant portrait shot in my studio in Luxembourg.
The autobiography of Cass Pennant is packed with amazing stories of a life lived on the edge of the law. In this thrilling book, he tells of how he saved World Boxing Champion Frank Bruno from a potentially vicious attack; how he was shot three times in the chest and still kept on fighting, and how he was alleged to be the leader of the notorious West Ham 'InterCity Firm'. This is the astonishing account of a boy abandoned by his mother and brought up by adoptive parents (who were white) – a boy who triumphed against all the odds. A bestseller on its publication, Cass is also a major film directed by Jon S. Baird, starring Nonso Anozie in the title role, and Oscar-winner Daniel Kaluuya as Young Cass.