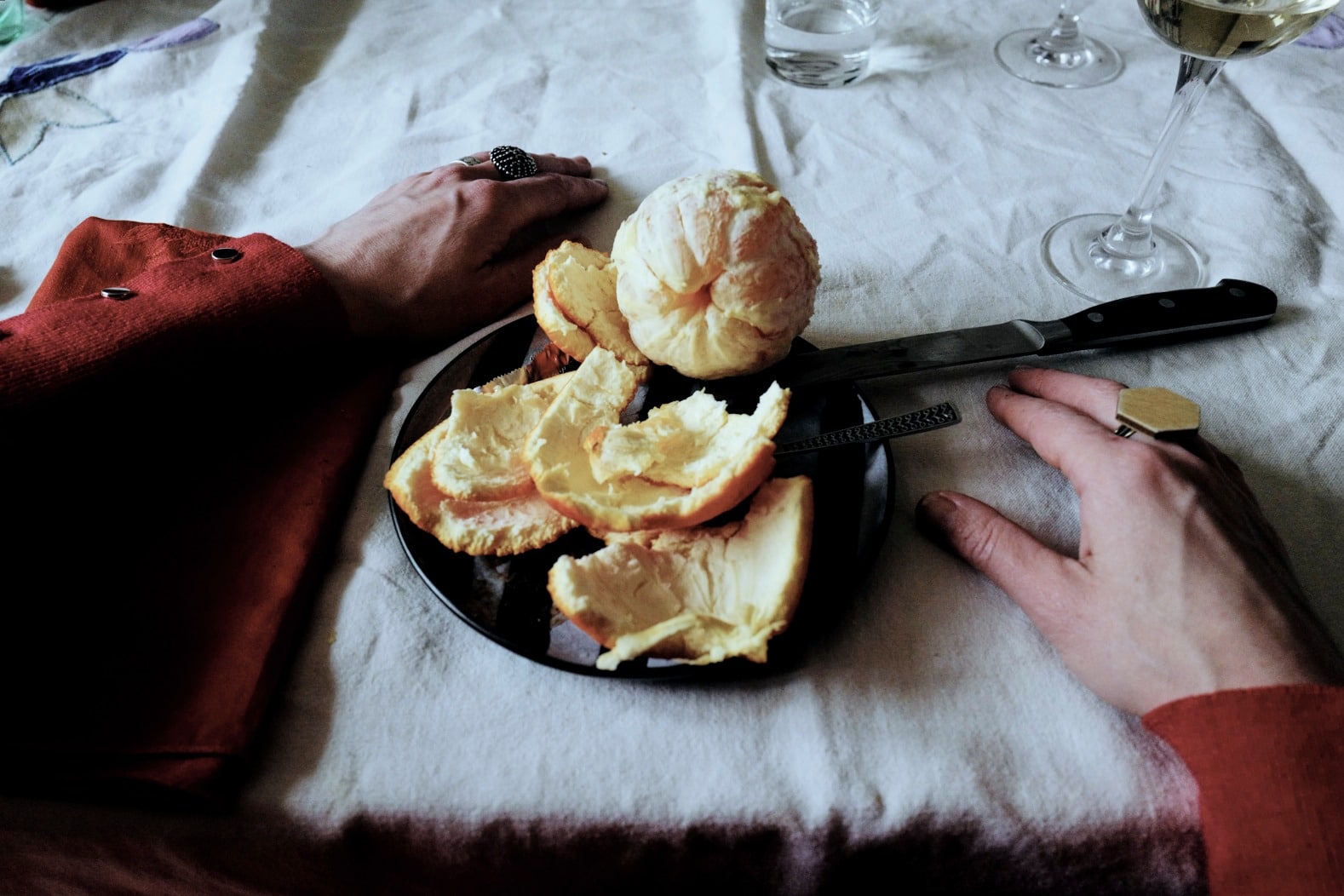 Munari, the orange design manifesto.
Il delicato contenuto edibile dell'arancia è protetto da un involucro resistente all'esterno e morbido all'interno che consente di trasportarla in una borsa. L'involucro, completamente compostabile, si apre facilmente, senza bisogno di strumenti e di istruzioni, il che rende l'arancia ideale per il consumo on the go. L'operazione di aprire l'involucro diffonde un buon profumo e può essere effettuata anche in ambienti chiusi e affollati senza suscitare malumore. Il contenuto succoso è suddiviso in porzioni bite-size, ciascuna racchiusa in una membrana asciutta che consente di portarla alla bocca senza bagnarsi le dita. Le porzioni, a forma di spicchio, sono organizzate in una configurazione circolare molto compatta che minimizza gli ingombri e sono attaccate l'una all'altra con un adesivo blando, tipo post-it, che consente di separarle senza rompere la membrana. Queste caratteristiche facilitano la condivisione e fanno dell'arancia un possibile fattore di socializzazione.
Bruno Munari,Good Design, 1963
Read an interesting article on Doppio Zero on line journal.