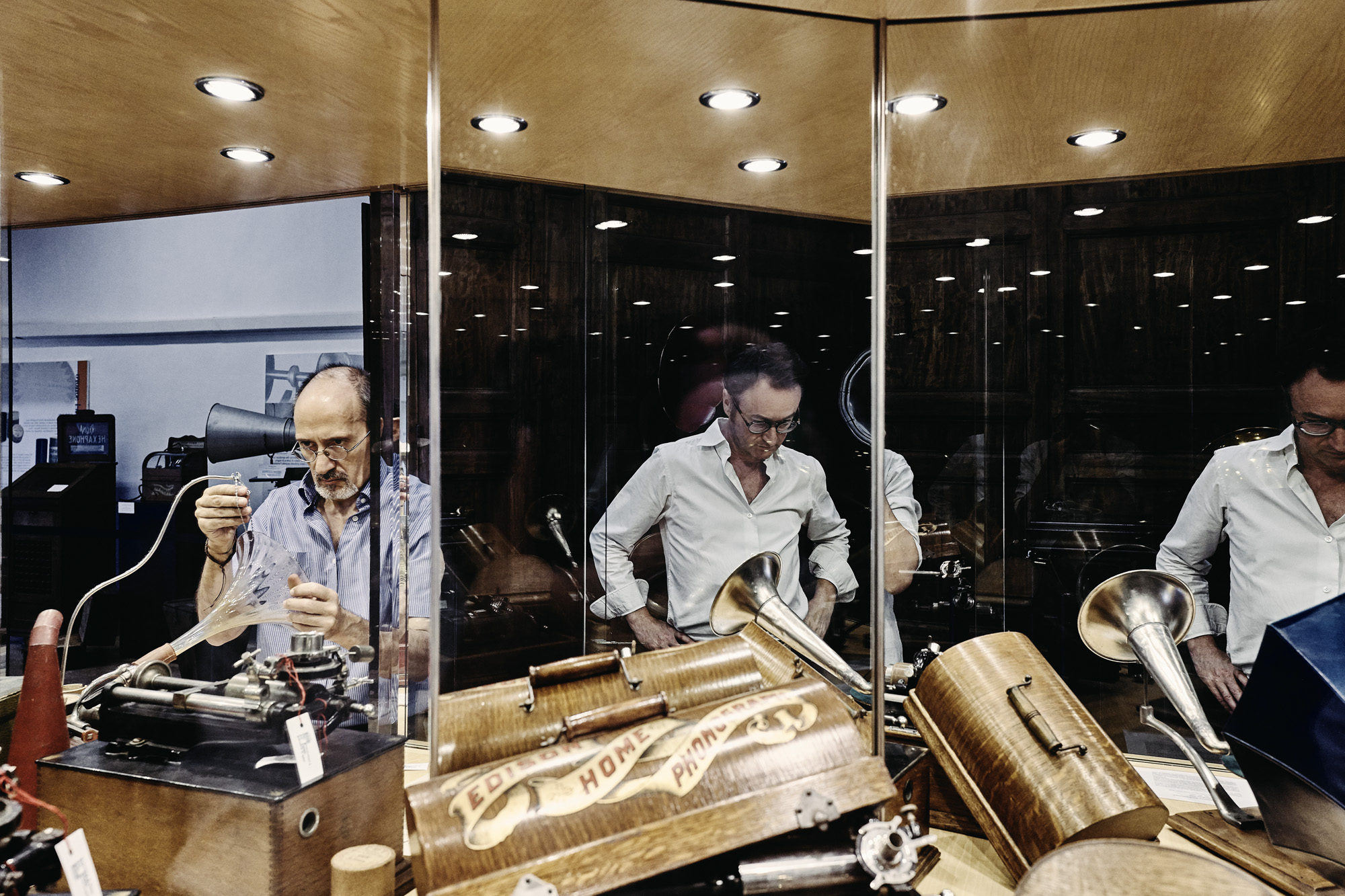 Fondo Gioia, The shape of an archive on Venerdì di Repubblica.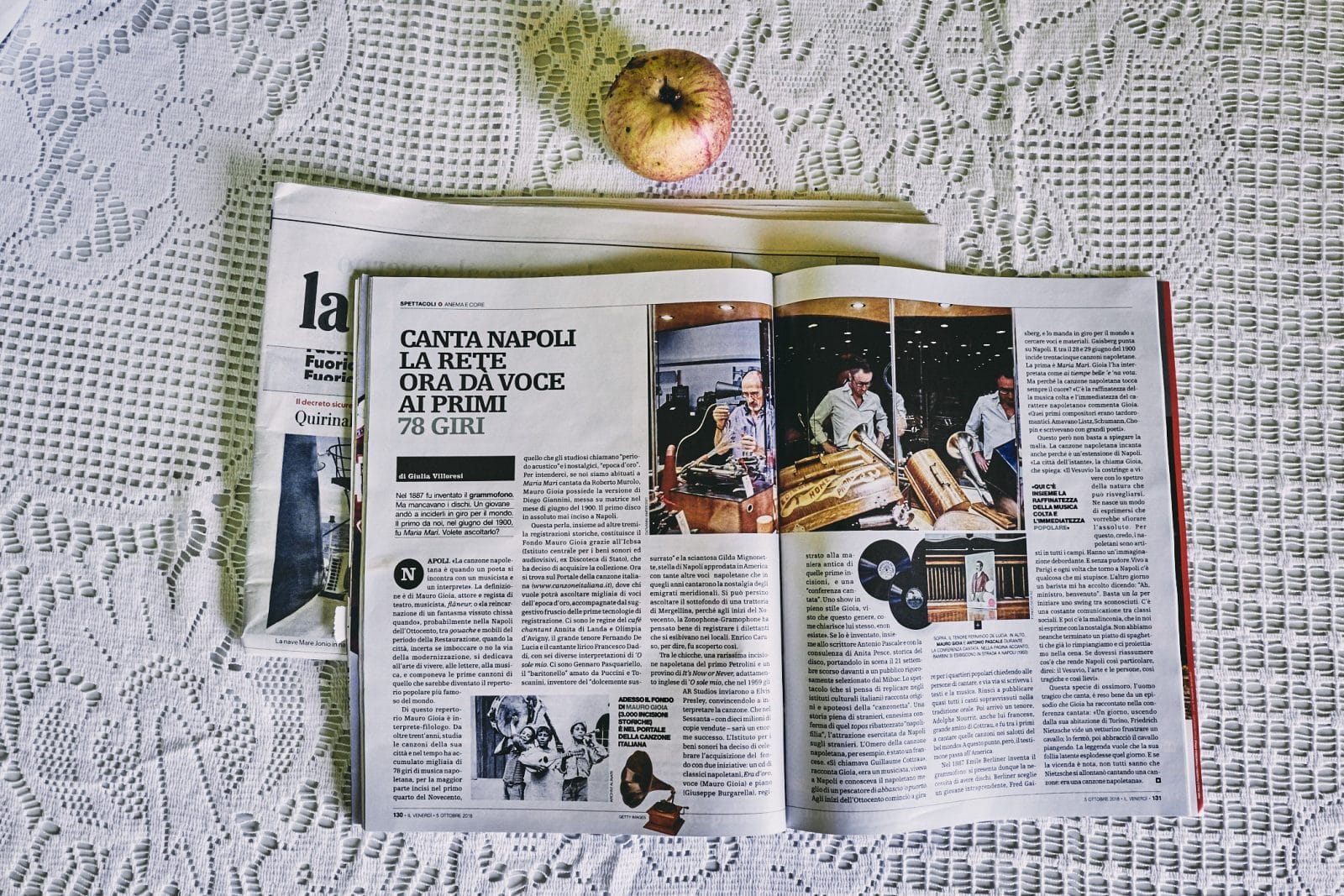 There's a special beauty in commissioned works in which you are involved with your personal background. It's no more about meeting "client's" needs. It's about discussing, about discovering, about sharing practices and experiences. The point is inventing our common needs, understanding the project of somebody else.  Which is in fact, my best definition of our Black Spring Graphics Studio works. That's why I'm specially proud to have been invited by Mauro Gioia to give a shape to his vinyl records archive. A work between creation and performing arts photography.
You can read an interesting introduction to our work in the paper published by Venerdì di Repubblica, which is a very well known weekly magazine by Repubblica. They also published our short film Passione.
Mauro Goia says: Naples is the city of the moment. Vesuvio forces the city to live with the ghost of Mother Nature awakening, which generates a way to express itself willing to touch the absolute. And this is strongly related to my personal on going work on Vesuvio's Red Zone, Ius Soli. Thats's why you should notice, in the picture showing a copy of Venerdi, the presence of a Vesuvian apple. It's called Annurca, the queen of apples. Not to mention that the he published a cd with a stunning Neapolitan songs play lists : an interesting journey in classic Neapolitan music, through songs full of #windows, #eyes, #sleep and #awaknesss.
Giovanni Ambrosio