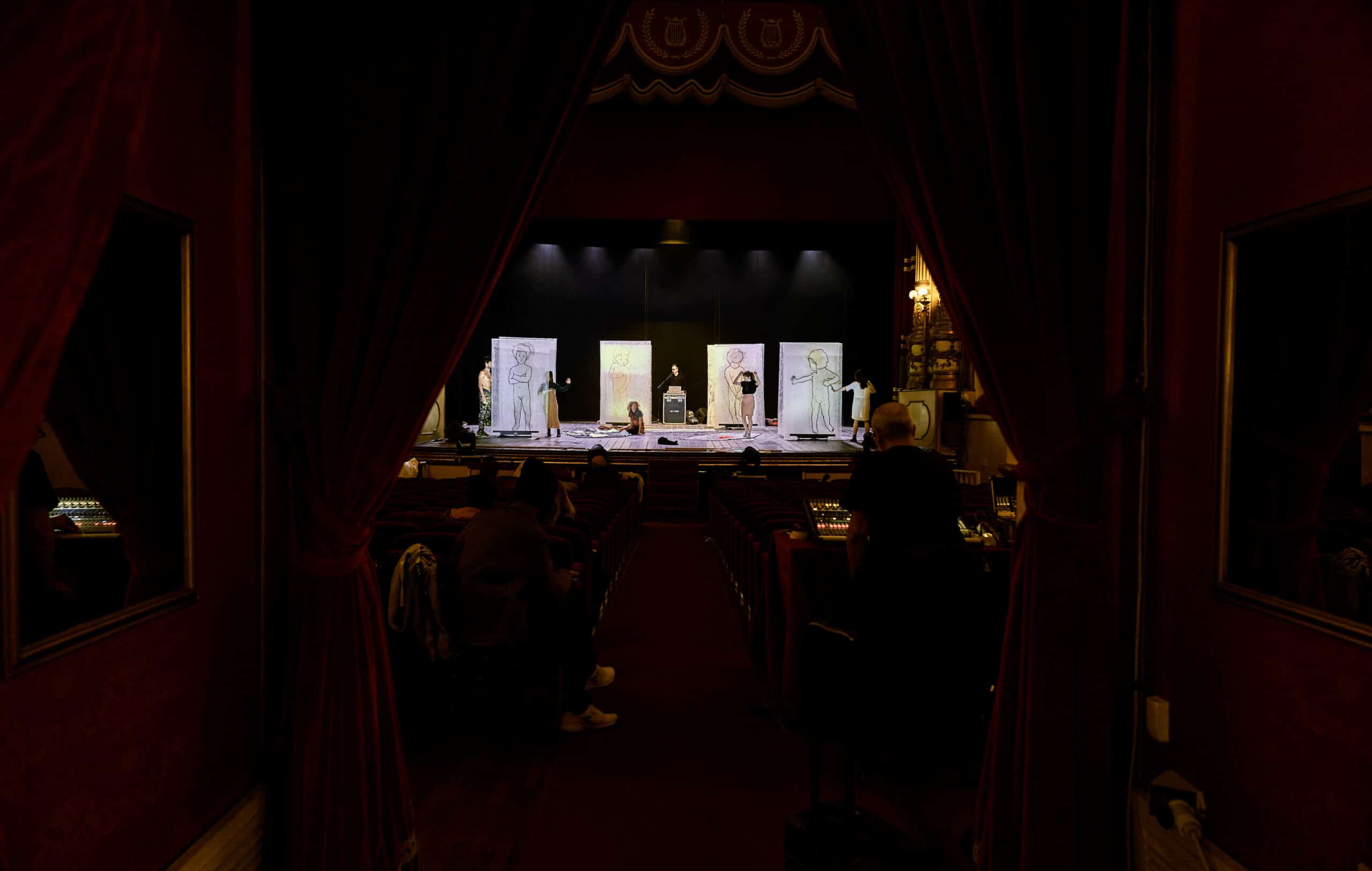 Médée Visions/Medea's, performance diretta da Alessia Siniscalchi, Kulturscio'k Live Art Collective al Teatro Bellini di Napoli.
«Tanti anni fa ho immaginato un'interpretazione contemporanea del mito di Medea. Non avevo un figlio all'epoca, lasciai morire questa idea e cominciai a creare spettacoli immersivi sul tema della relazione. Oggi che ho un bimbo di otto anni è tempo di tornare a Medea». Creare un incontro atipico tra Medea ed Eva, questa l'idea che ha dato vita al progetto che diviene un dialogo tra le opere del grande artista Valerio Berruti, il testo di Paulina Mikol, le fotografie di Giovanni Ambrosio, le musiche di Cristina Barzi e Phil St. George, i video di Piero Viven, le luci di Benjamin Sillon, i materiali in scena di Ania Martchenko.
Alessia Siniscalchi
With the installation/sculpture How to archive a performance which is not mine, by Giovanni Ambrosio.
14,15 january / janvier / gennaio 2020 one show at 9 p.m. / à 21 h/ ore 21
Teatro Bellini via Conte di Ruvo 14  80135, Napoli 
Mise en scène/Director Alessia Siniscalchi
Art work/painting Valerio Berruti
Live and original music Phil St. George
Live photography and stage photography Giovanni Ambrosio
Live projections/light design Benjamin Sillon
Videos Piero Vivenzio
Objects, body Ania Martchenko
Original text/écriture Paulina Mikol Spiechowicz
With a free adaptation by/adaptation libre de Alessia Siniscalchi inspired by George Bernand
Shaw, Dario Fo, Franca Rame, Euripide, Grillpartzer
With/avec/con Félicie Baille, Alessandra Guazzini, Fanny Guidecoq, Francesco Calabrese,
Alessia Siniscalchi, Zelia Pelacani Catalano, Chiara Gistri
Voice Vincent Callot Siniscalchi, Katarina Lanier
Mouvements/movements/movimenti Ivana Messina, Alessia Siniscalchi
Supported by/Soutiens de La Ménagerie de Verre StudioLab, Snaporaz Verein/Federica Maria Bianchi, Kulturscio' k Italia/Francia, Kulturfactory International Residencies,Tagina S.P.A., SPEDIDAM