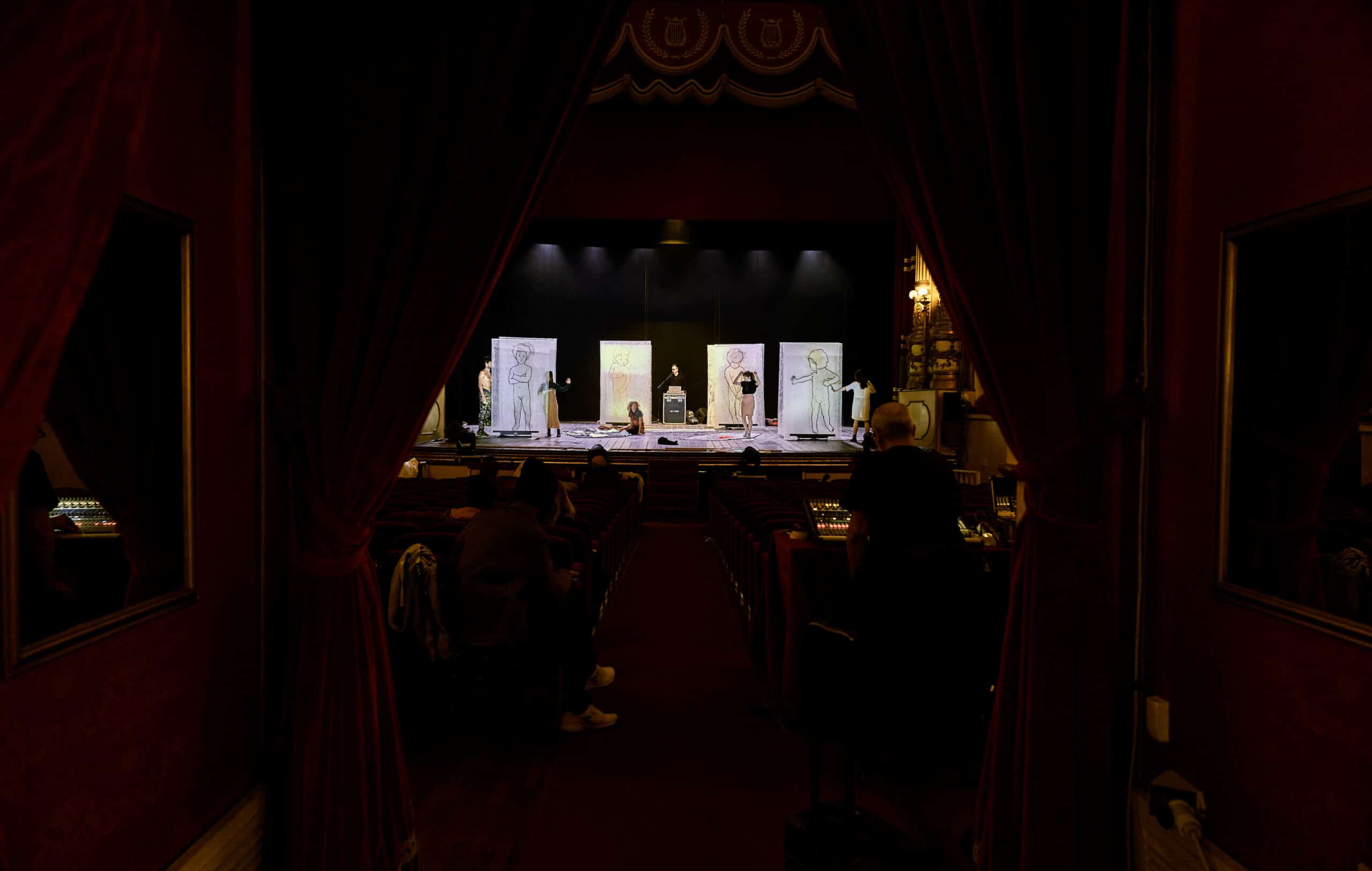 Medea's Visions at Teatro Bellini di Napoli.
As the Bellini theatre in Naples hosts the Kulturscio'k pièce Medea's visions, I will interviene as an author with the installation/sculpture How to archive a performance which is not mine,  a work built up as an essay on stage photographe and archive. How do I archive a performance which is not mine. How do they perform an archive is an archive/installation/sculpture/performance with pictures coming from the documentation of Medea's Visions, a performance by Alessia Siniscalchi and Kulturscio'k live art collective. The archive is engraved in blocks of printed papers/photographs bound with a plastic ribbon coming from an on-line low cost printer. The ribbon is fragile and can be easily broken. Blocks have different sizes and weights.
Many years ago I imagined a contemporary interpretation of the Medea myth. I didn't have a child at the time, so I let that idea die and began to create immersive shows on the theme of relationship. Today that I have an eight-year-old, it is time to return to Medea." To create an atypical encounter between Medea and Eve, this was the idea behind the project, which becomes a dialogue between the works of the great artist Valerio Berruti, Paulina Mikol's text, Giovanni Ambrosio's photographs, Cristina Barzi and Phil St. George's music, Piero Viven's videos, Benjamin Sillon's lighting, and Ania Martchenko's staged materials.
Alessia Siniscalchi
14,15 january / janvier / gennaio 2020 one show at 9 p.m. / à 21 h/ ore 21 Teatro Bellini via Conte di Ruvo 14  80135, Napoli. Director Alessia Siniscalchi, Art work/painting Valerio Berruti, Live and original music Phil St. George, Live photography and stage photography Giovanni Ambrosio.