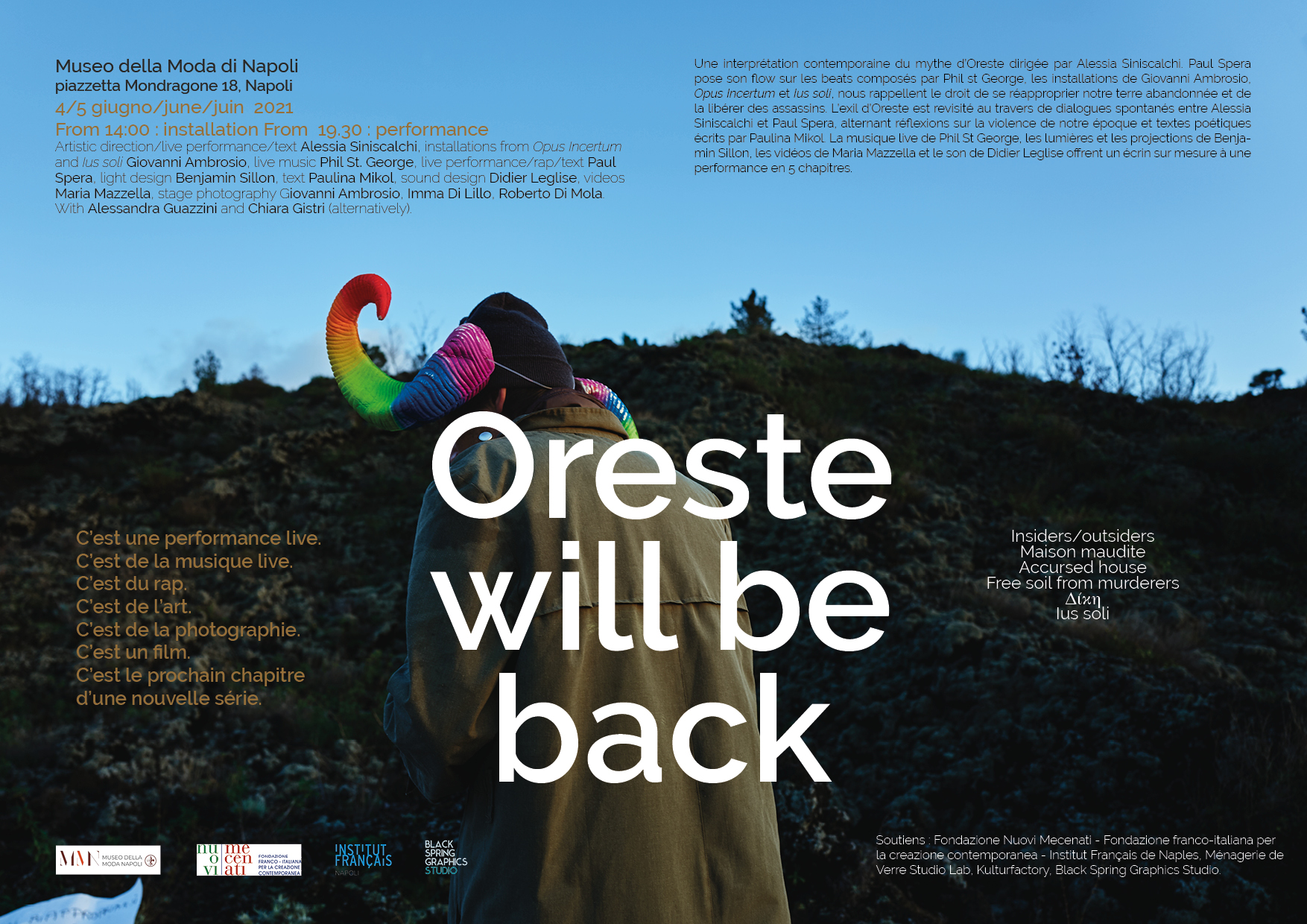 Museo della Moda di Napoli 
4/5 giugno/june/juin  2021 
From 14:00 : installation From  19.30 : performance 
Artistic direction/live performance/text Alessia Siniscalchi, installations from Opus Incertum and Ius soli Giovanni Ambrosio, live music Phil St. George, live performance/rap/text Paul Spera, light design Benjamin Sillon, text Paulina Mikol, sound design Didier Leglise, videos Maria Mazzella, stage photography Giovanni Ambrosio, Imma Di Lillo, Roberto Di Mola.
With Alessandra Guazzini and Chiara Gistri (alternatively).
A contemporary interpretation of the Orestes myth, directed by Alessia Siniscalchi. Actor Paul Spera brings his flow and his pen to the beats composed by Phil St. George. Installations by Giovanni Ambrosio, Opus Incertum and Ius soli, inspire us to reclaim the land and free it from assassins. Spontaneous dialogues between Alessia Siniscalchi and Paul Spera, weaved together with poetic texts by Paulina Mikol, revisit the exile of Orestes through the violence of our times.Live music by Phil St. George, lights and projections by Benjamin Sillon, videos by Maria Mazzella and sound design by Didier Leglise provide a tailor-made setting for this unique performance in 5 chapters.