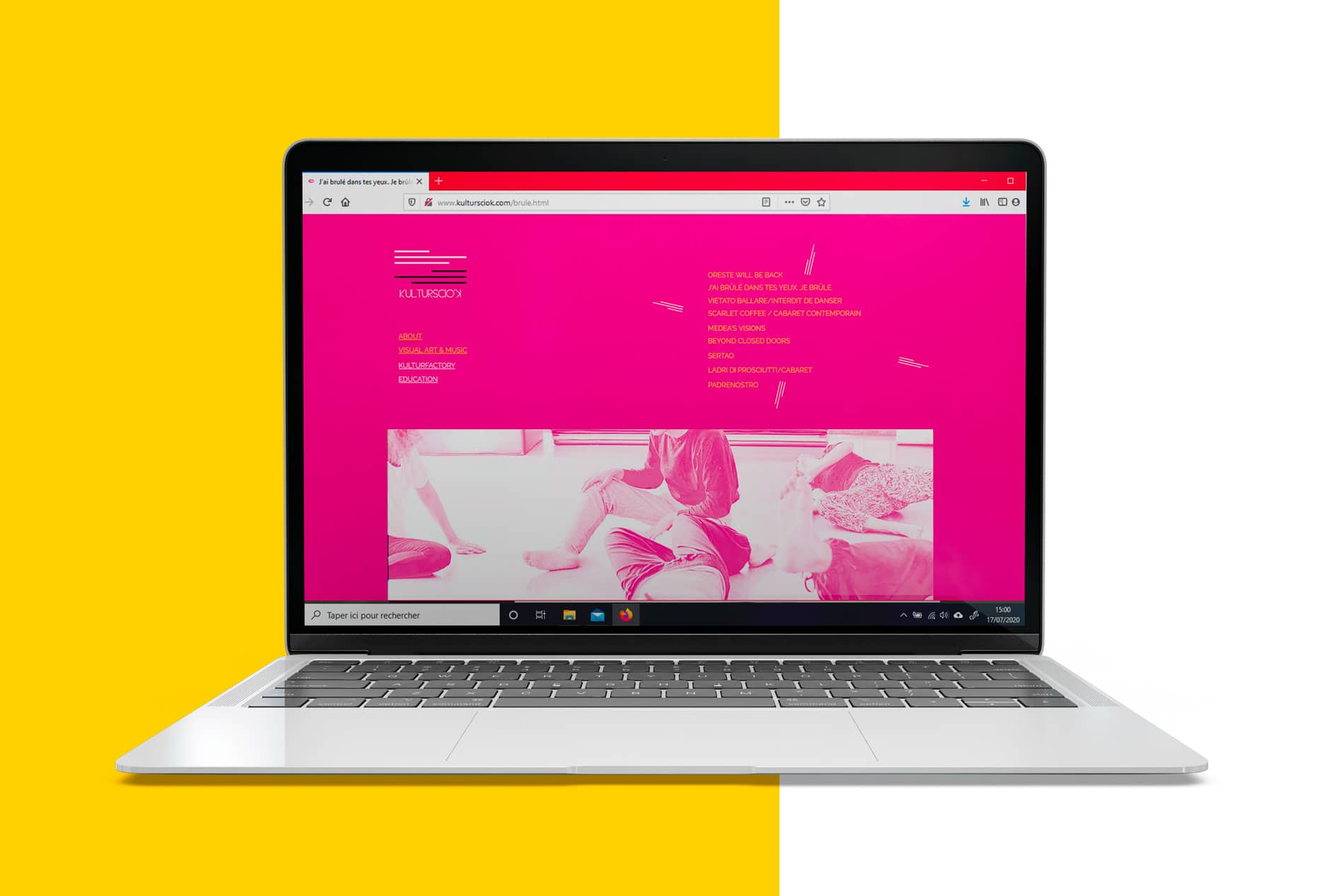 Kulturscio'k Live Art Collective website has a main desktop version, full of pictures and slideshows. While mobile version a little bit lighter, in order to speed navigation up.
This is a long term collaboration and we provide a very wide range of #digital and #printed services. As well as we are part of so many #art projects.
This is part of our design – digital and printed – work for theater companies.
Une nouvelle version mise à jour du site de la compagnie Kulturscio'k qui opère entre la France et l'Italie. Le site prévoit une version principale en desktop avec des galleries photos complètes et une version mobile plus légère pour favoriser le téléchargement. Ce site est le fruit d'une collaboration de long terme avec la compagnie à laquelle je fournis une large gamme de services de communication, digitaux et imprimés. Je suis par ailleurs toujours impliqué, avec cette compagnie, dans des projets de création artistique.