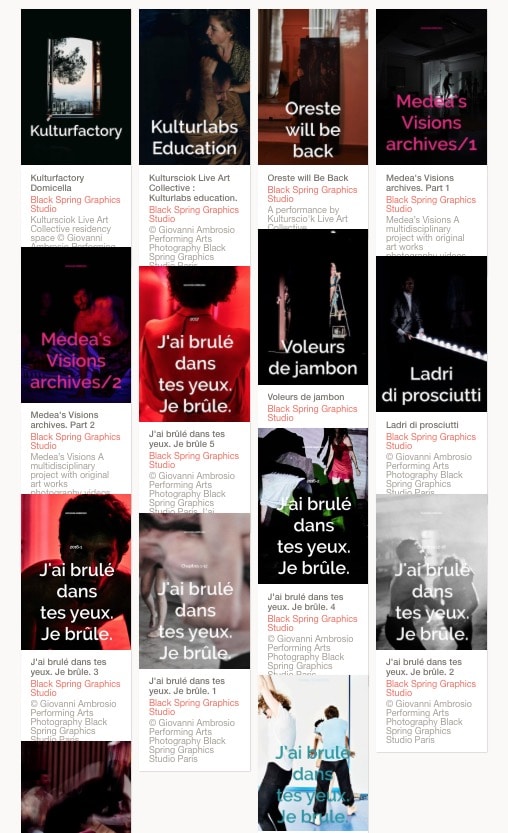 Kulturscio'k Live Art collective photo archive
It is a path built on the boundaries of stages, spaces, actions, words, sounds, performing arts, arts, projects, plans, bodies, objects. As well as it is a constant dialogue with photography as archive, as fragment, as sequence, as document, as track, trail, trace, sign, as space, as movement, as desire, as gesture, as presence, as absence, as something else. As endless list.
Since the workspace of Alessia Siniscalchi has no borders between movements (body, texts, sounds, structures, materials) and the perimeters that could be intended for their external representation, I can enter a zone of influence in which I can freely dispose and accumulate fragments and archives. I can eve make them disappear. Alessia's and her performers work has been interrupted, deviated, influenced by photography and photographs. Since the piece J'ai brulé dans tes yeux. Je brûle. prints, poster, photographs have always been part of the stage and en element of interaction with performers.
Giovanni Ambrosio