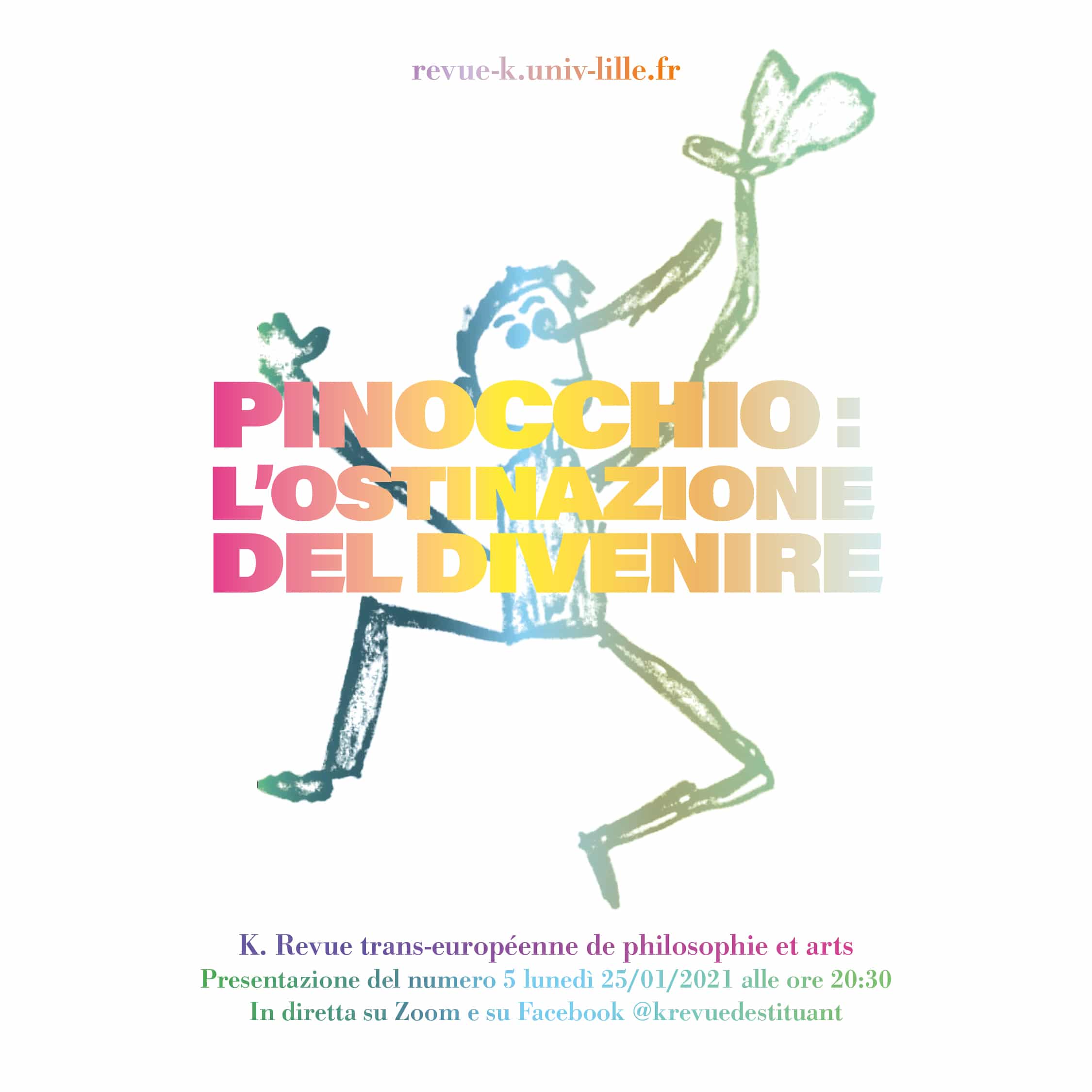 K. Revue trans-européenne de philosophie et art last 2020 issue focuses on Pinocchio, famous Italian character in Carlo Collodi's book.
Poster design for online showcasing.
Pinocchio: the persistence of becoming
Pinocchio: he is a puppet who talks and acts like a child, even if he is not a "real child". Pinocchio has two eyes, two arms, two legs, a mouth, a nose, yet his is not a "real" body. Pinocchio is above all what he is not: his identity is always placed on a threshold, imagined by himself and by all those he meets on his path. Pinocchio is the name of a life that is both inorganic, human and animal. This is why it emerges as the possible and overbearing name of a radical abandonment from the logic of every identity: being at the same time oneself and the other from oneself, is always changeable, fatally incomplete and indeterminate. Perhaps this is why he is a wanderer, capable of creating a community of disreputable and even impossible friends (think of the puppet community).