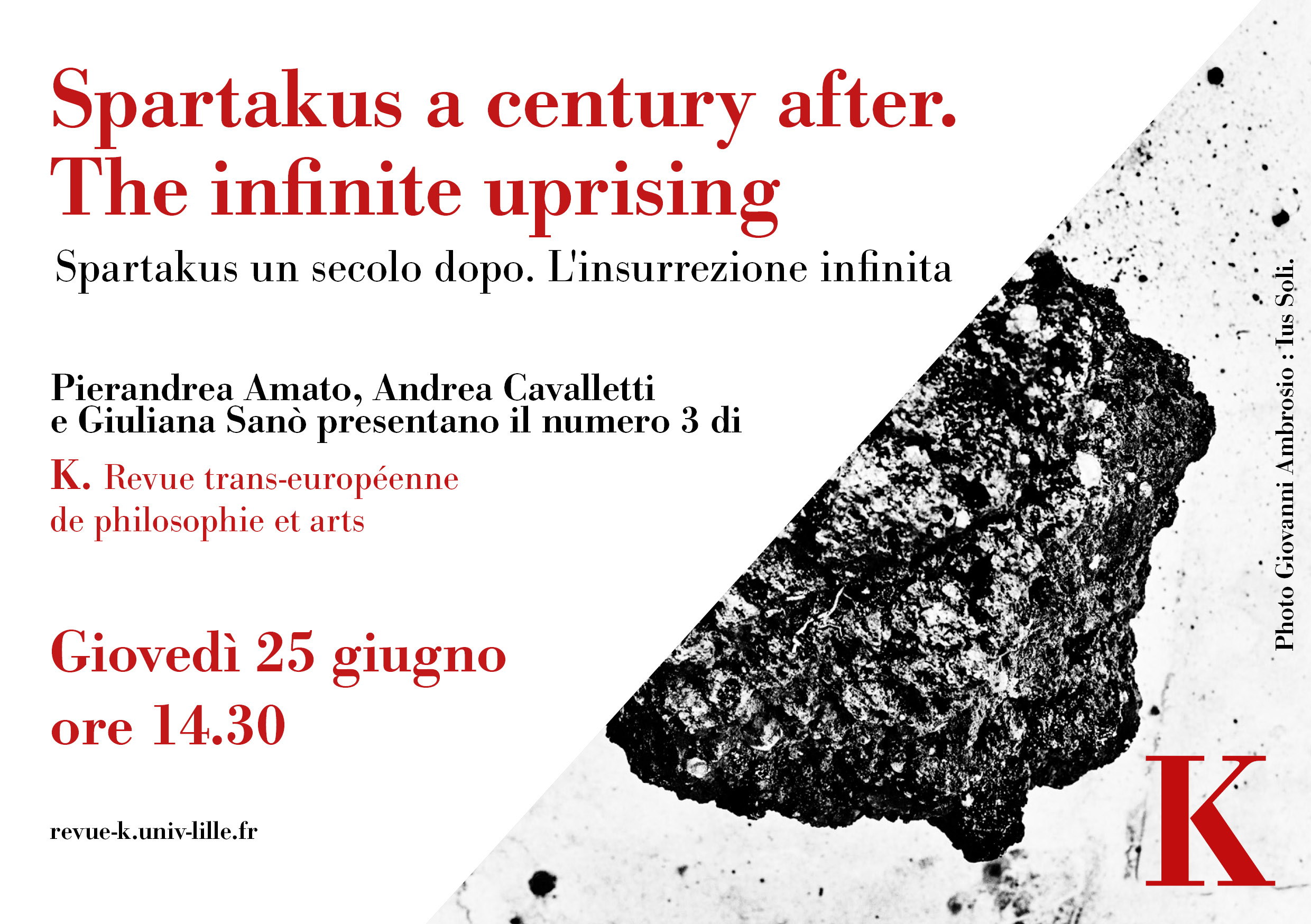 Today, 25 June 2020, 2.30 pm:
Philosophy journal K. organizes a meeting focusing the logic of revolts, insurrections, insubordinations. Also on political memory and on the defeats and victories of latest and forgotten people.
Introduction by Pierandrea Amato
Discussion : Andrea Cavalletti and Giuliana Sanò
Poster design directed by Giovanni Ambrosio and Black Spring Graphics Studio with a picture from his personal work Ius Soli.